Toluene is the common name for methylbenzene, a commercially important intermediate chemical produced throughout the world in enormous quantities.
Workers might be exposed to toluene during certain jobs, for example, in:
- Paint thinners.
- Contact cement.
- Perfume production.
- Oil refineries.
- Chemical and petrochemical plants.
- The storage, distribution and use of petrol or toluene itself.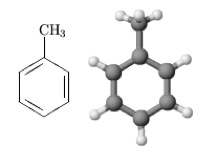 ION Science have created a Guide 'The Basics of Toluene' this Guide covers exposure to toluene and the different monitoring methods and technologies used to detect toluene and the BTEX family are considered.
Complete the form to receive your copy of the Guide;